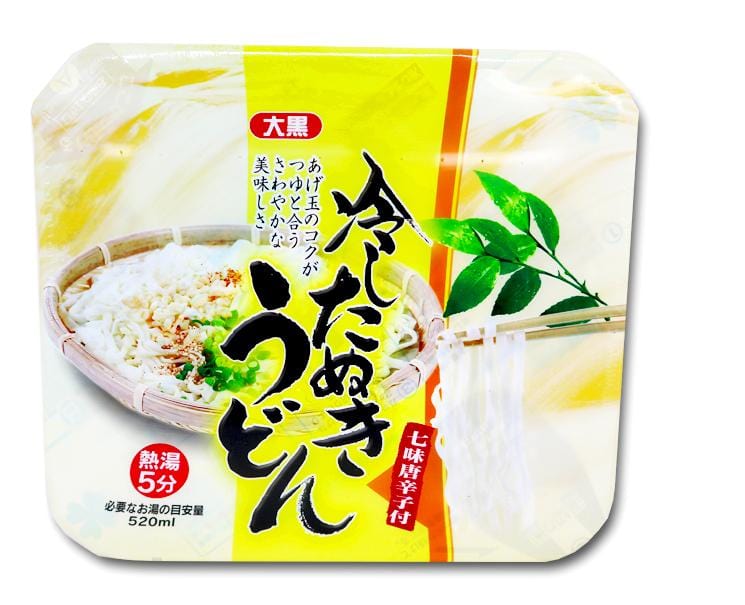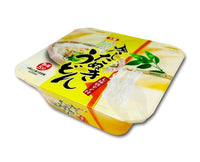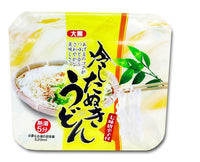 Regular price
$5.00
Sale price
$3.50
Unit price
per
Sale
Sold out
This udon gets its name from 'tanuki'. Tanuki refers to 'raccoon dogs', which are figures in Japanese mythology that bring good luck. Tanuki udon is typically served with tempura bits called tenkasu. Serve this udon cold as a main dish at a spring dinner and perhaps pair it with a plate of gyoza or karaage on the side.
Try it with: Hard boiled egg, cucumber, grape tomato.
DIRECTIONS:
1. Open the lid halfway and take out
all the packets.
2. Pour in the hot water up to the line inside the bowl and wait 5 minutes.
3. Pour the hot water out through holes in the lid.
4. Pour in the cold water, stir, and pour the cold water out through same holes.
5. Peel off the lid, pour in the sauce packets, stir well, and enjoy!
View full details